Leicester Charnwood Lions Club is zero administration organisation, so every £1 donated is used exclusively to support projects that are at the heart of the Club and Lionism at large.
In the pervious years events such as the Sponsored Golf Day, Sponsored walk, mehfil evening, and a winter ball have taken place raising substantial funds to enable the club to support excellent worthy causes locally, nationally and internaltional.

Examples of the Club's past achievements are shown below.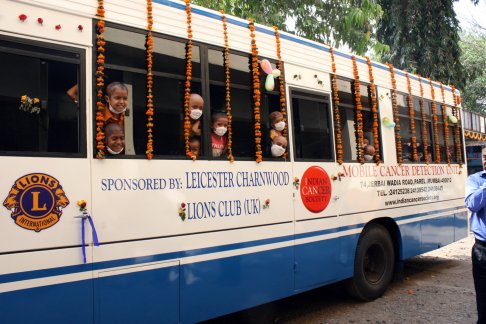 Above: Mobile Cancer Detection Unit (MCDU) presented to the Indian Cancer Society in Mumbai in Jan 2009. This project made possible through the cooperation of Lions Clubs International Foundation. The cost of MCDU was $58k with $20k received in grant from LCIF. The MCDU will carry out cancer detection camps in the slums of Mumbia and it is estimated that some 400 new cases will be detected and treated per quarter.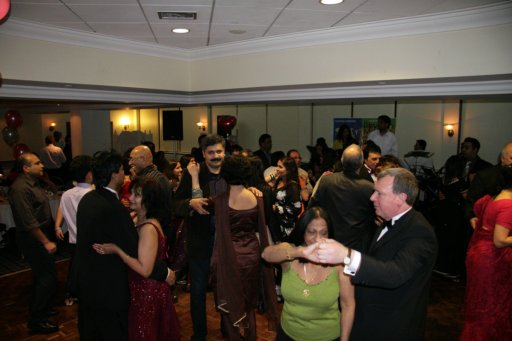 Above: Annual Valentine Ball held in aid of Sight Conservation in Third world countries. The event raised under £6,000. The cost of one Eye Camp is £250 and facilitates 25 minor surgeries such as Cataract removal.